Mass Times:
Saturday 5:00 PM
Sunday 8:00 AM & 10:00 AM
4:00 PM*
Tuesday 8:15 PM*
Wednesday 4:00 PM
Thursday 12:10 PM
Friday 5:15 PM
* Mass held at Newman Center at LSSU*
St. Joseph's Parish Pastor: Fr. Mike Chenier is a born and raised yooper who grew up on a raspberry farm outside of Gladstone. In his college years, he spent 7 months as a missionary in Honduras, where he made the decision to join seminary. He's a graduate of the University of St. Thomas in St. Paul, Minnesota. He went to major seminary in Mundelein, Illinois where he earned his Masters in Divinity. Ordained to the priesthood in June of 2009, he has happily spent his entire priesthood working at a parish with a school. He has been pastor of St. Joseph's parish, and head of the Catholic Campus Ministry Newman Center at LSSU, since July of 2015. He likes sushi, playing guitar and piano, playing board games, skiing and hiking, and organizing things! He loves his parishioners and the families at St. Mary's school! His goal at the school, for life, and everything, is to Make Disciples of Jesus Christ.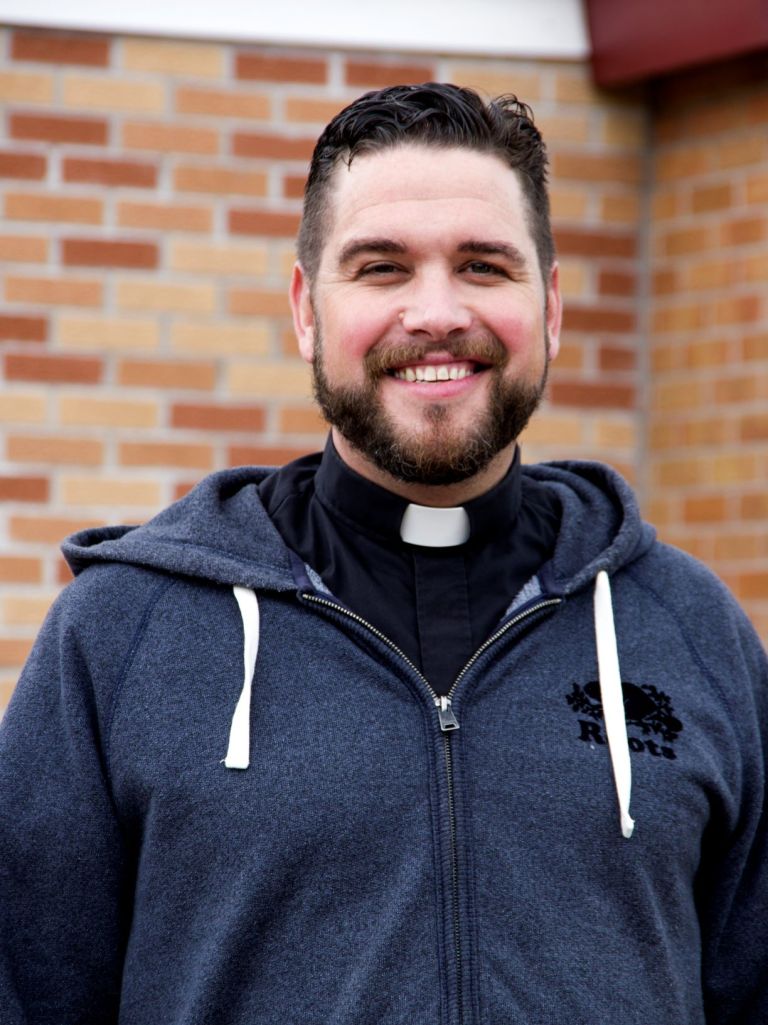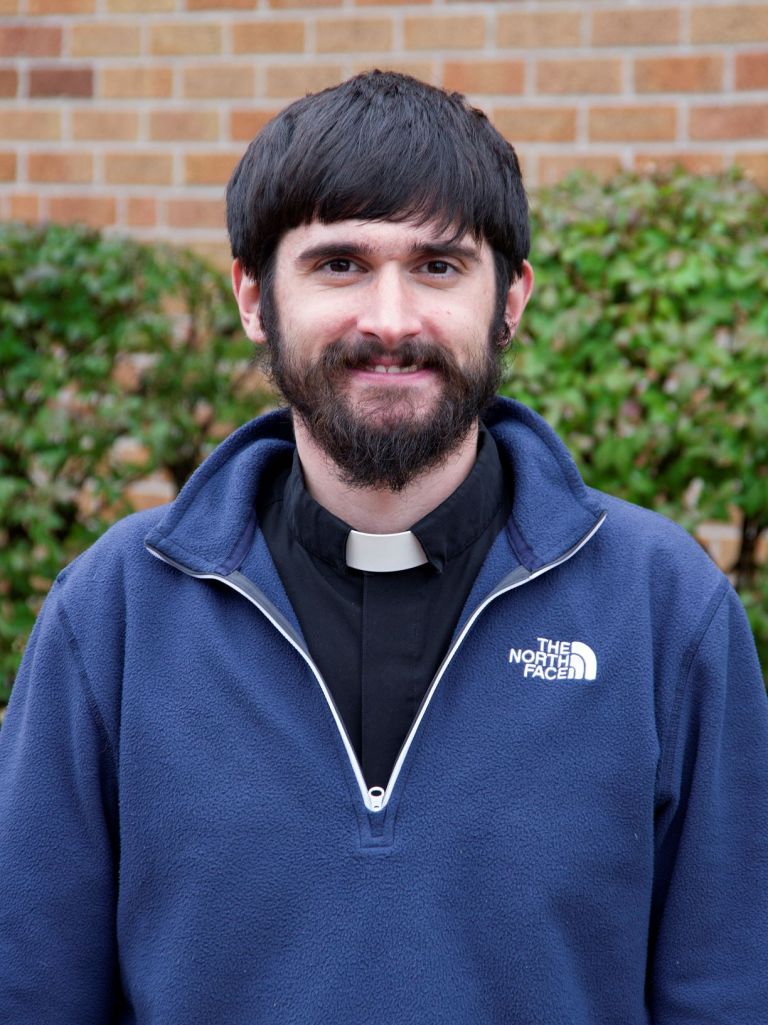 Fast Facts
St. Joseph's Parish Associate Pastor: Father Romeo Cappella and I am a newly ordained priest for the diocese of Marquette and the new associate pastor here at St. Joseph's parish. It is great to be here and I am excited to see God working here in and through our lives at St. Joseph's Parish. God Bless!
St. Joseph Parish made its first church from a former U.S. Army Chapel in 1944

The church was dedicated on February 11, 1945

In 1949, a cornerstone was blessed by Bishop Thomas L. Noa for the building of the parochial school, which initially opened for first through sixth graders.

A convent that housed Dominican Sisters was built in 1960

In 1971, St. Joseph's School was closed due to financial constraints. The school was demolished in 2010.