St. Mary's School is open to any child whose parents/guardians desire a Christian education for their child.
Students will be admitted to St. Mary's Parish Catholic School according to the following criteria: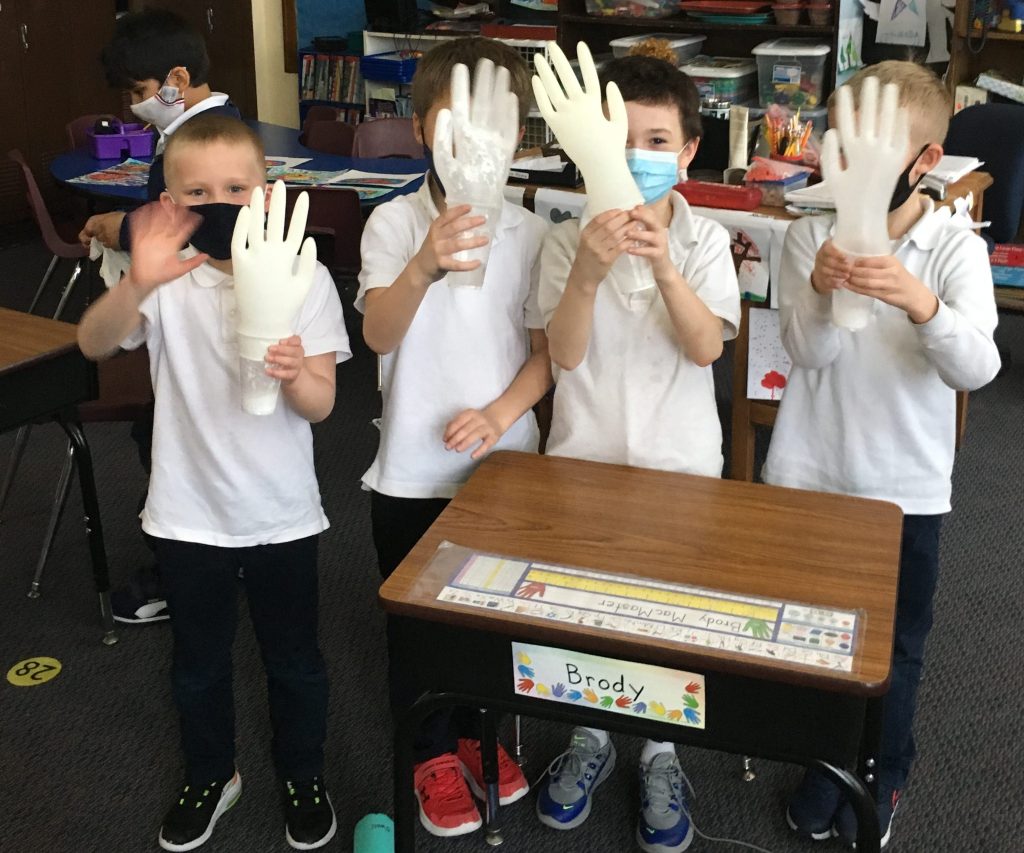 1. January 1st-15th: registration will be accepted for the upcoming school year starting with children of existing St. Mary's Catholic School families, Pre-K – 8.
2. January 16th -30th: registration will be open to Catholic parishioners of The Diocese of Marquette, Pre-K-8.
3. February 1st: registration will open to the public, Pre-K-8.
*A non-refundable fee for all students, Preschool – 8th grade will be required at the time of registration to reserve the spot. The registration is $150.00 per student; EARLY REGISTRATION BEFORE April 1st, $75.00 per student.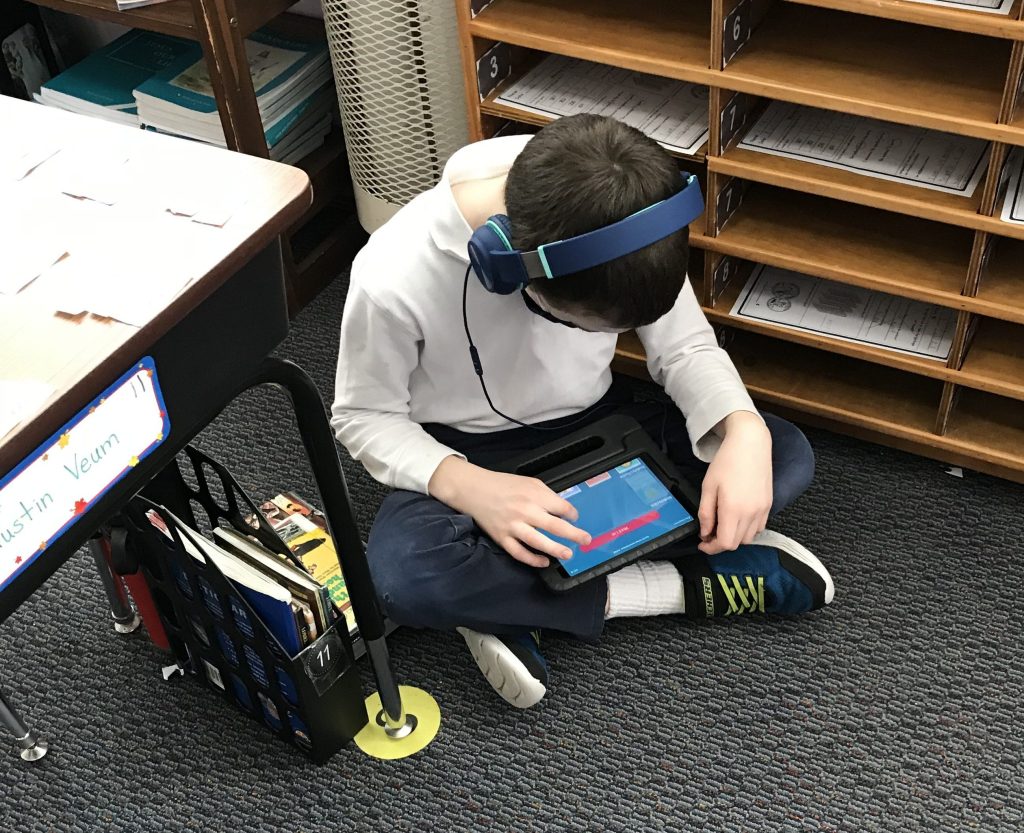 Kindergarten students must be 5 years old by September 1 of the year they intend to enter Kindergarten. Exceptions are made for children whose birthday falls on or before December 31st and show readiness, verified by a formal assessment and preschool teacher.
If classes become filled to capacity, any openings that occur will be filled from a waiting list. The waiting list will be compiled on a first come first serve basis.
Registrations will not be taken after the first day of school except in the case of families new to the area or under certain considerations with the consultation of the St. Mary's Education Commission.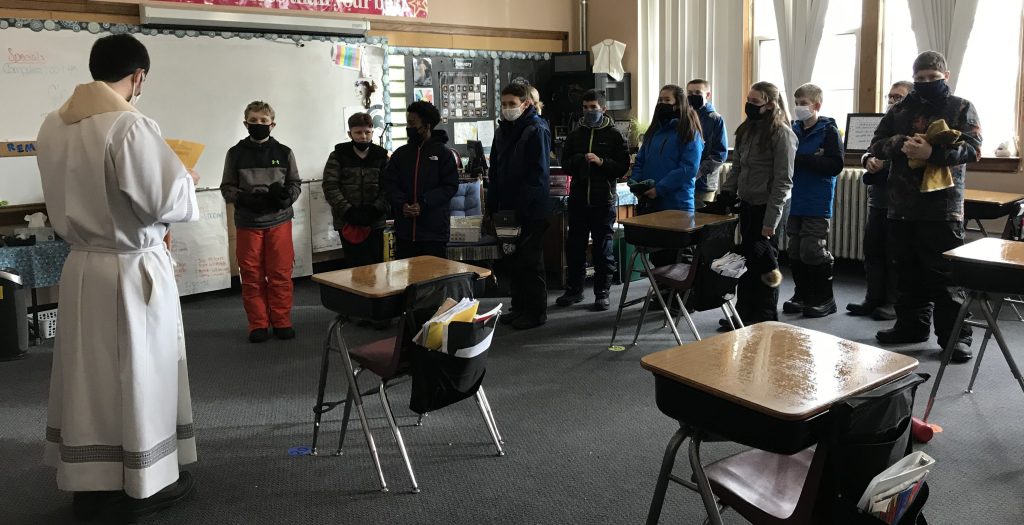 New students will not be admitted into Grade 8 except under special circumstances and in consultation with the School Commission.
Pre-School students must be 4 by September 1. Any openings that occur will be filled from a waiting list. The waiting list will be compiled on a first-come, first-serve basis.
Transfer students: Transfer students shall be admitted to other grades upon evidence of having satisfactorily completed previous grade levels.
Tuition is managed by FACTS Management Company. An annual fee of $45 will apply per family, for families paying throughout the year (FACTS has the flexibility of providing different payment plans which best meet your needs).
Tuition
FACTS has a $0 fee for a family paying the full tuition amount in one payment.
Late/missed tuition will result in a fee of $40.
Information on Tuition Assistance
MANDATORY SERVICE/VOLUNTEER HOURS
Parental involvement/service is also essential for keeping tuition costs as low as possible as well as creating the family atmosphere which is so important to the school mission.
At St. Mary's Catholic School, each family is required to give a minimum of 30 hours annually of involvement/service. Failure to fulfill this commitment may prevent the student from returning to St. Mary's Catholic School the following year. Parents MUST contact the Principal if extenuating circumstances prevent them from fulfilling this commitment. Families who do not complete their involvement/service hours will be charged $20/hour for every hour not fulfilled, to be paid in full prior to June 30, the closing of the academic fiscal year.
FUNDRAISING
The JackPot Raffle is a mandatory fundraiser. The money generated from the fundraiser is a component of our budget. Therefore, everyone is required to participate or to pay an equivalent in lieu of participating in the fundraiser. Each family is required to sell 25 tickets or make a single payment of $500. If you choose to make the single payment, it is due at the time you register your child for school (you will then be able to keep 25 tickets for yourself to enter the drawing).