Due to construction work at St. Mary's taking place during our regularly scheduled Mass time tomorrow, we will be having Mass in the school gym instead. Parents are welcome to attend, but please notify your teacher if you are intending to pick up your student after Mass.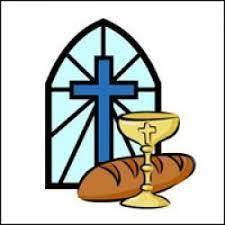 Sault Sainte Marie Public Schools needs to hire someone for 2.5 hours per day to serve lunch at our school. They don't have many prospects so if anyone is interested or if you know of someone, please pass it along.
https://jobs.compassgroupcareers.com/job-invite/1084637/
We will be using MiStar to pay for lunches and Sault Sainte Marie Public Schools doesn't have the program set up yet. They are working on it and you will get an email directly from them to set up your account. Here is the link to what will be served at our school: St. Mary's School Lunch menu Pictures will be taken on Wednesday, September 28. PLEASE be sure to get your photo taken!!! This will also be a FREE Color Day. For those of you that are new, Color Day is a day that uniforms are not required and you pay to participate. In lieu of wearing uniforms your child would wear something that is comparable to uniform attire which is appropriate and tasteful. (No ripped jeans or anything distracting.) ***All orders will be taken after picture day. Students will receive a proof order form and be able to order online*** For the yearbook, any photos that you have taken may be shared with
JackieKillips@hotmail.com
OR
LDewildt@baymills.org
.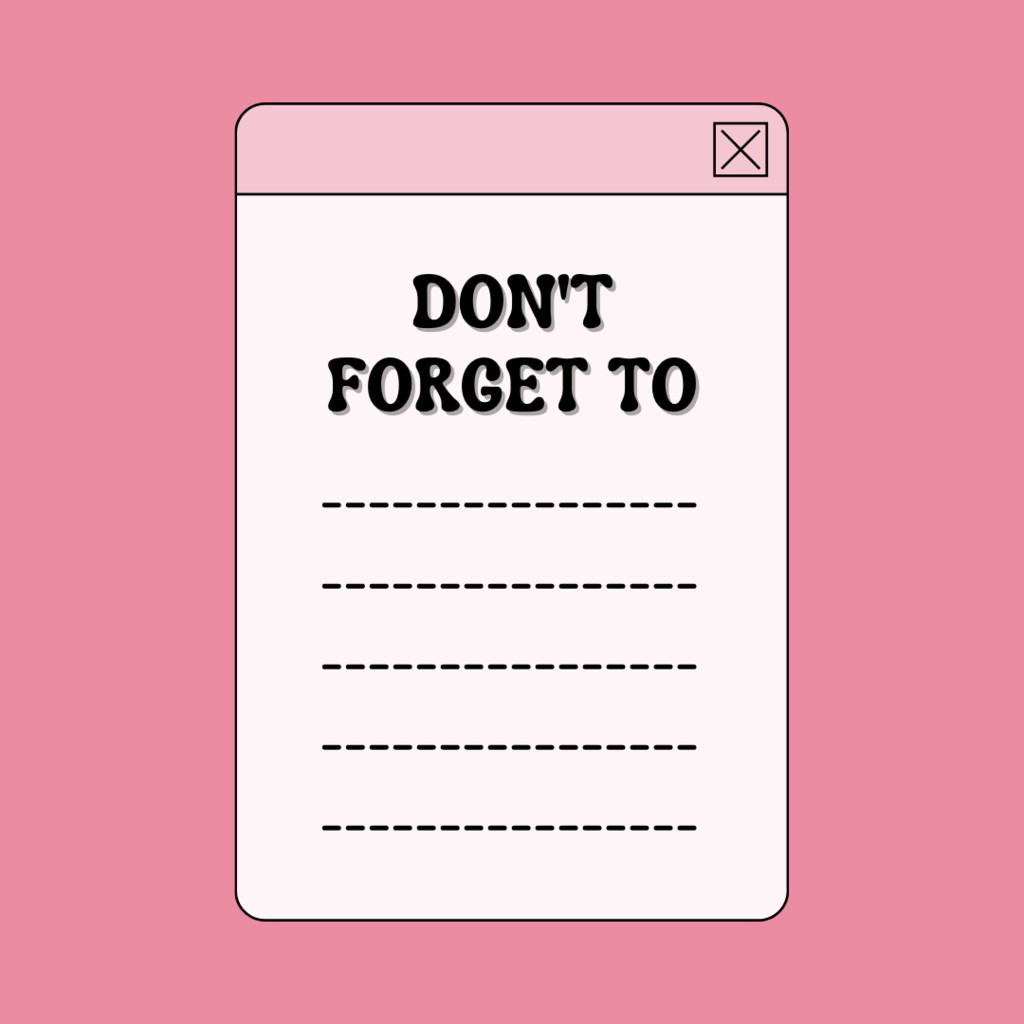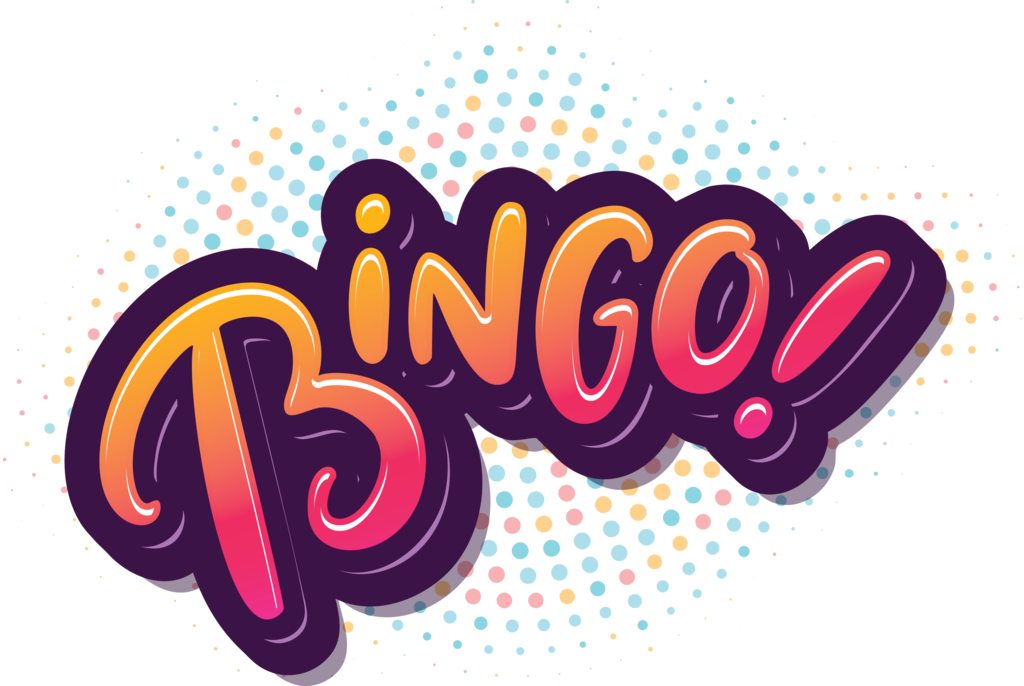 HASA Meeting: Thursday @ 5:30 in the clubroom!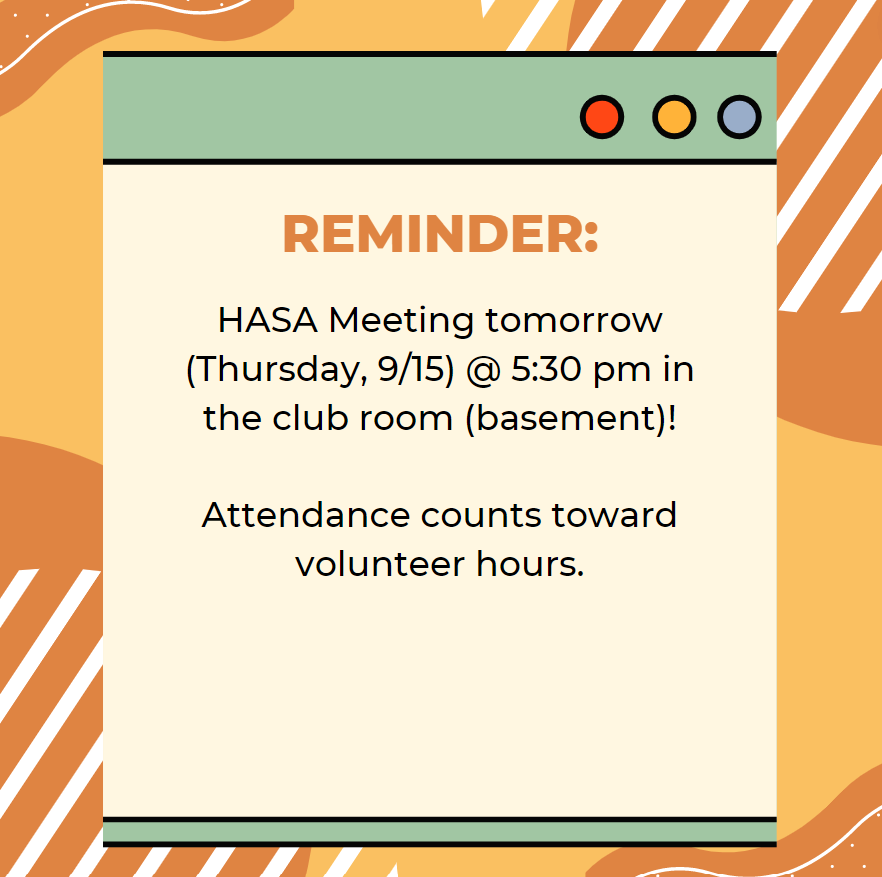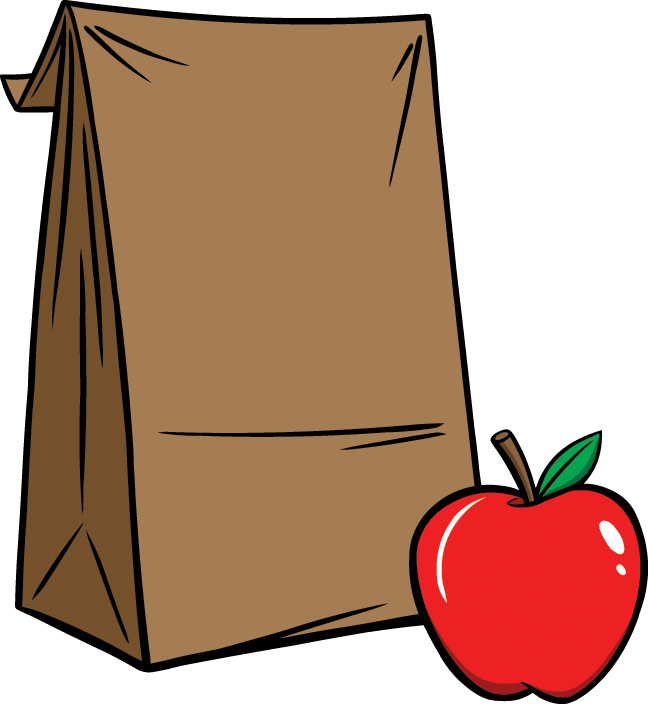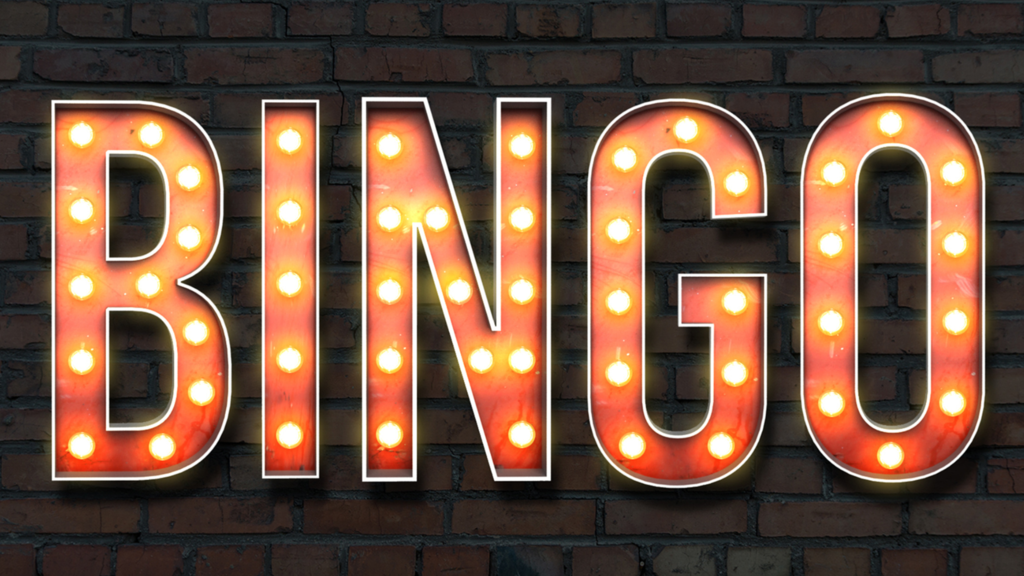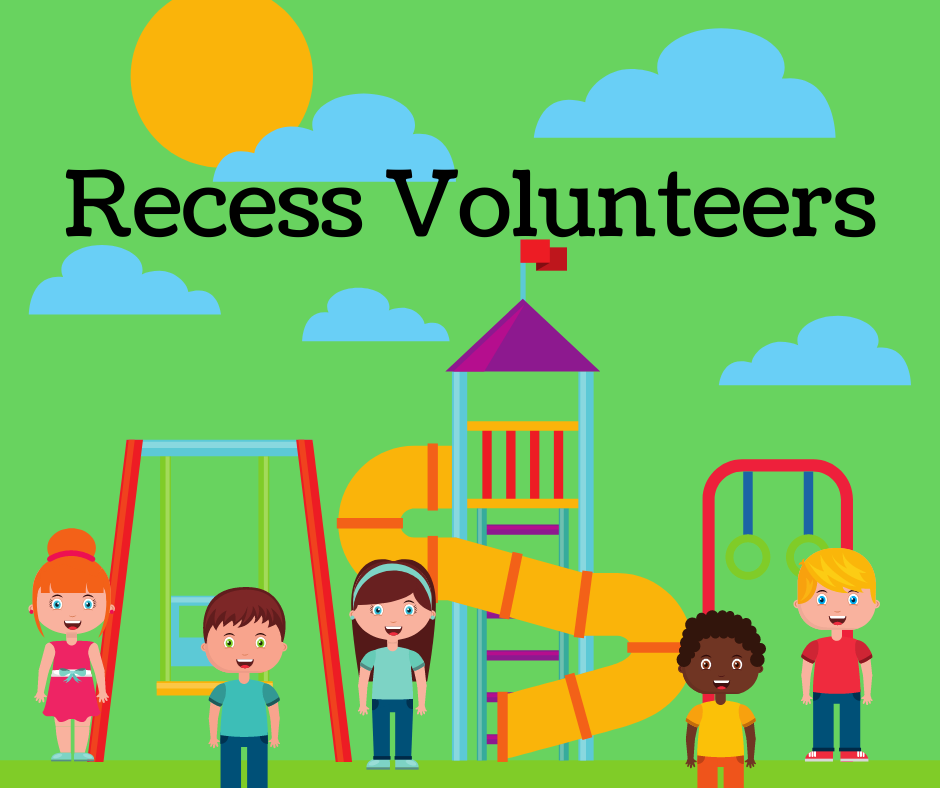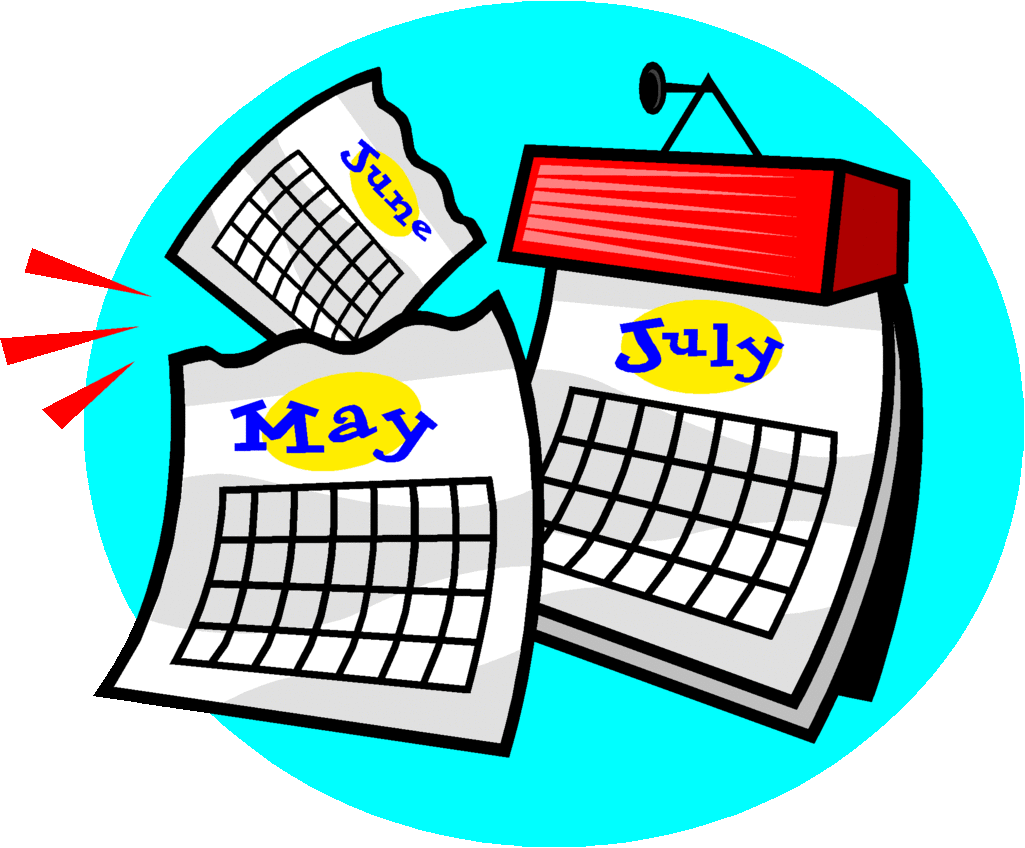 New to SMS? Let us know if you have questions or concerns about the Drop off & Pick up procedures. Please remember not to park or exit your vehicles in the drop off lane. Thank you and see you in 1 week!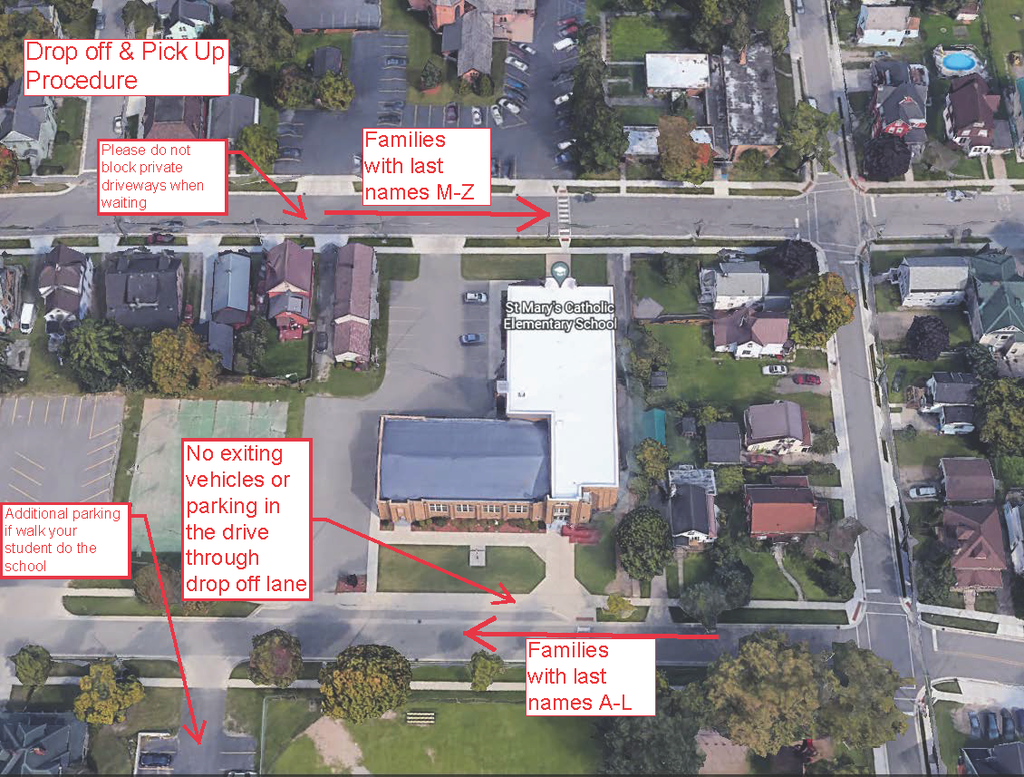 Check out the bathroom renovation! Thank you to Mr. Gardner and a host of volunteers that gutted, cleaned, and painted. See you in a few days!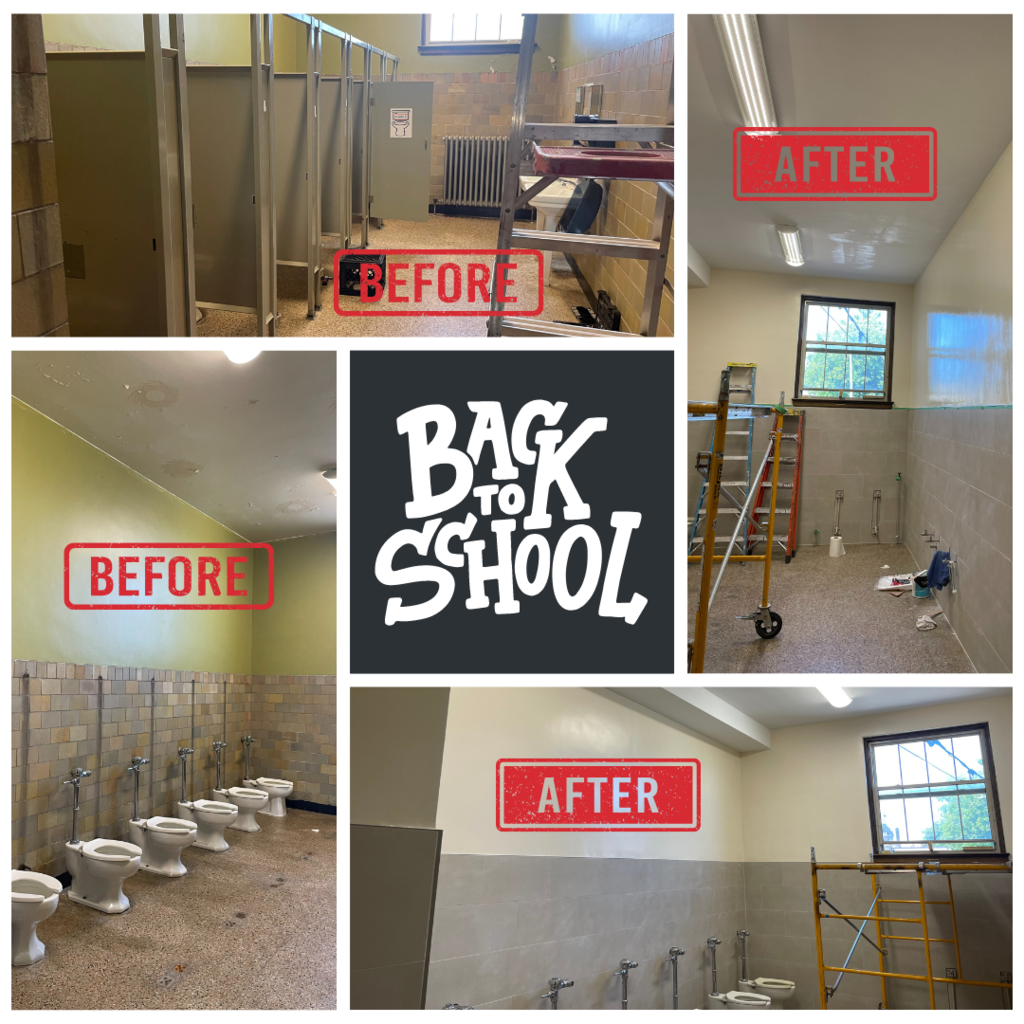 Our First Floor Boys Bathroom reno is underway!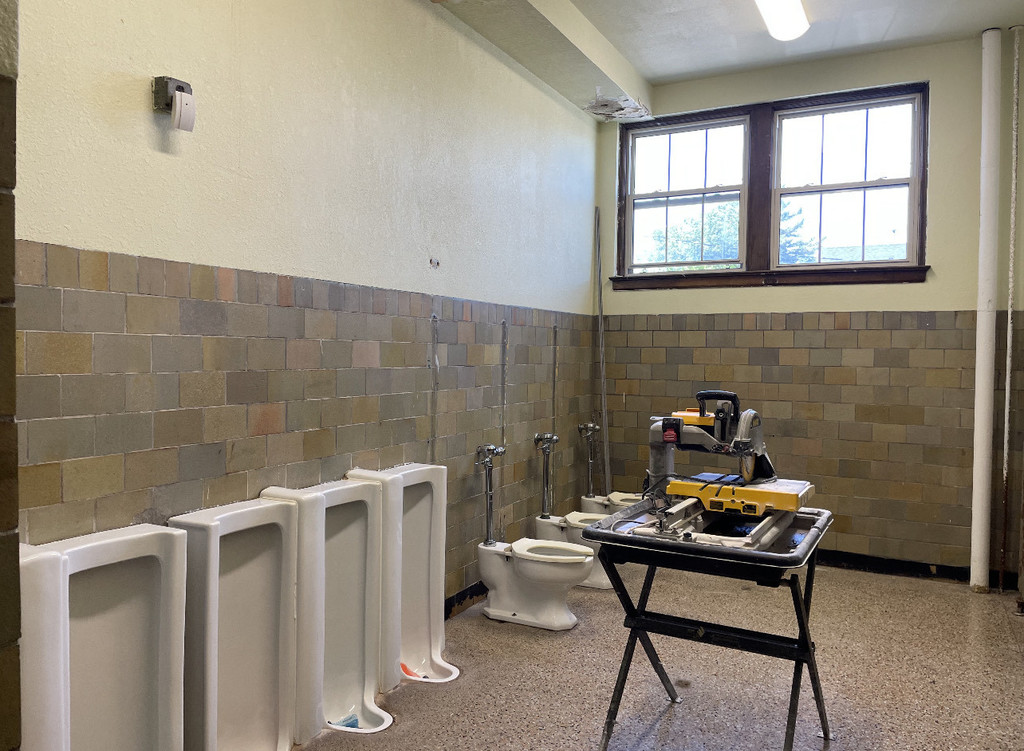 First Floor Girls Bathroom Tiling is finished. A big shout out to Pace Flooring who did a terrific job! Thank you David Pace and Kyle Sangster.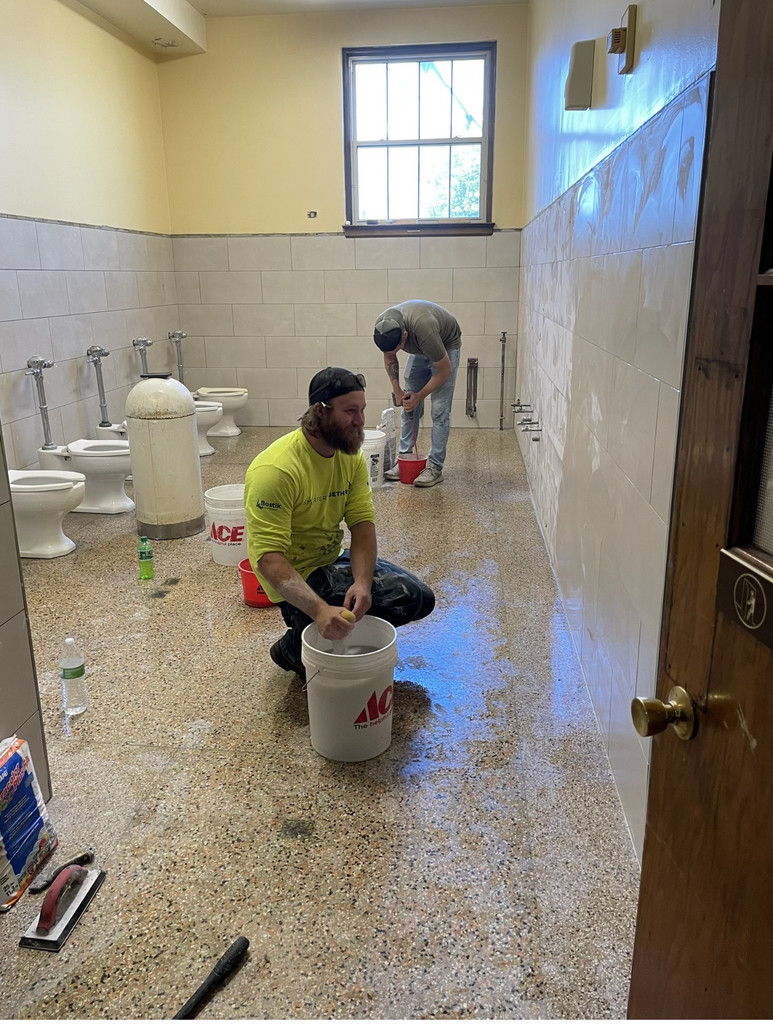 Our bathroom remodeling has begun!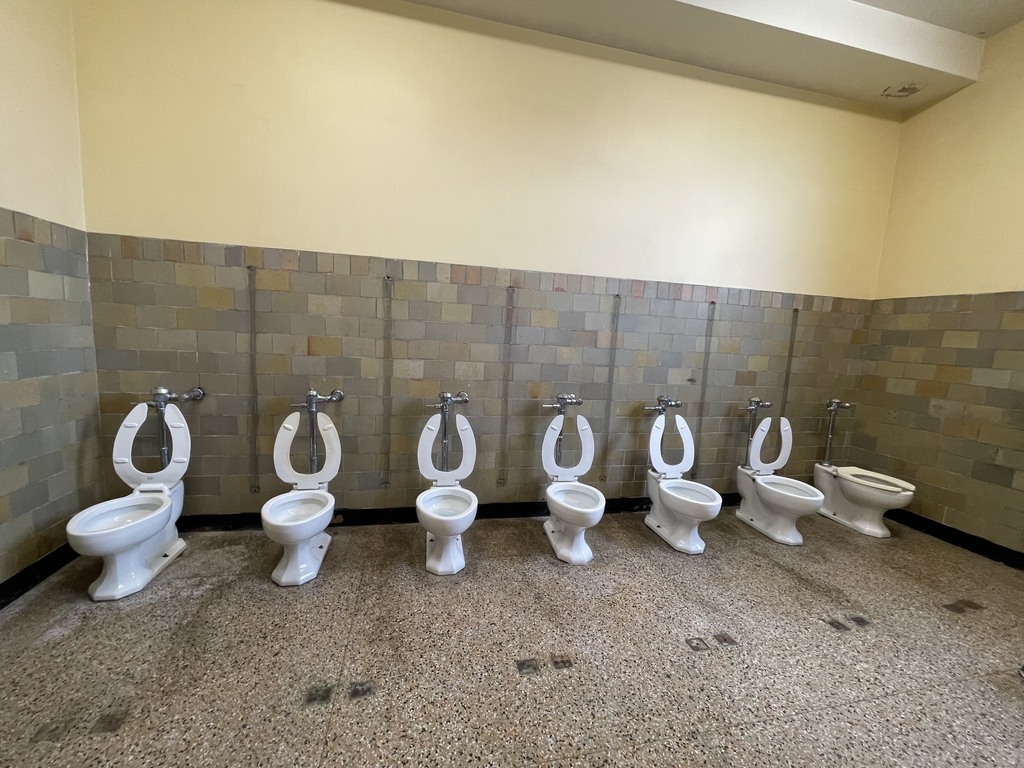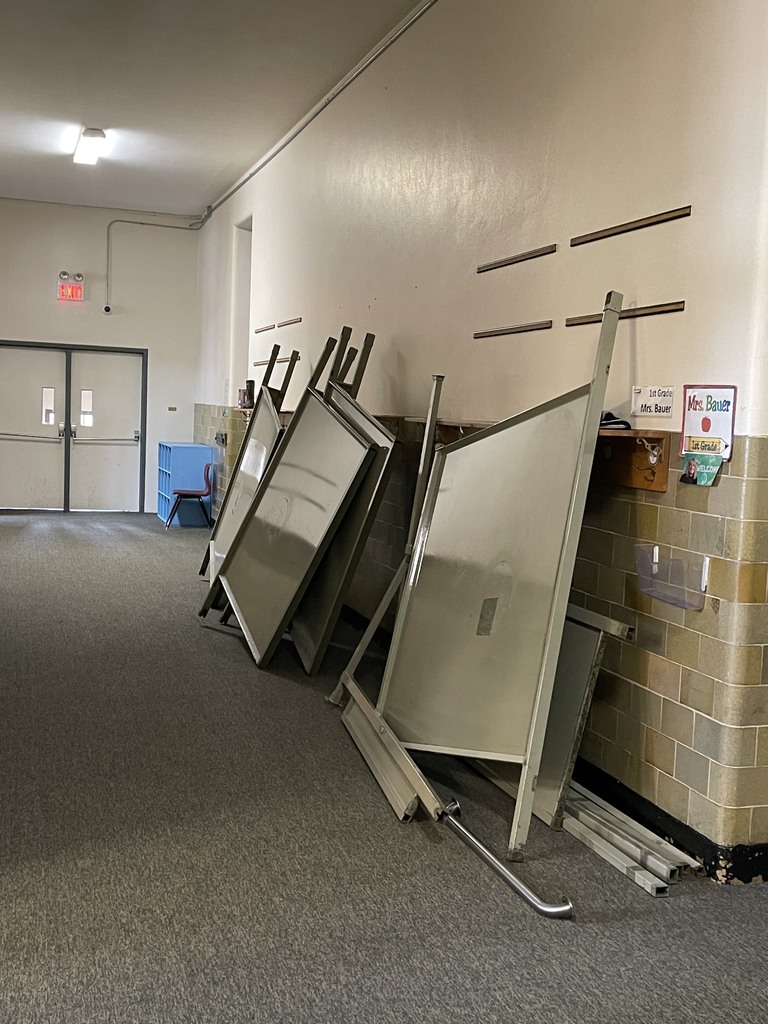 Congratulations to the 8th grade graduates! We just concluded our graduation mass at St. Mary's and the graduates have their diplomas in hand. Thank you to Ms.Pianosi and all the teachers, parents and staff who have contributed to the 8th grader's education and formation over the years. We are very proud of them and will continue to support them with our prayers! May God bless them abundantly in their future with every good thing.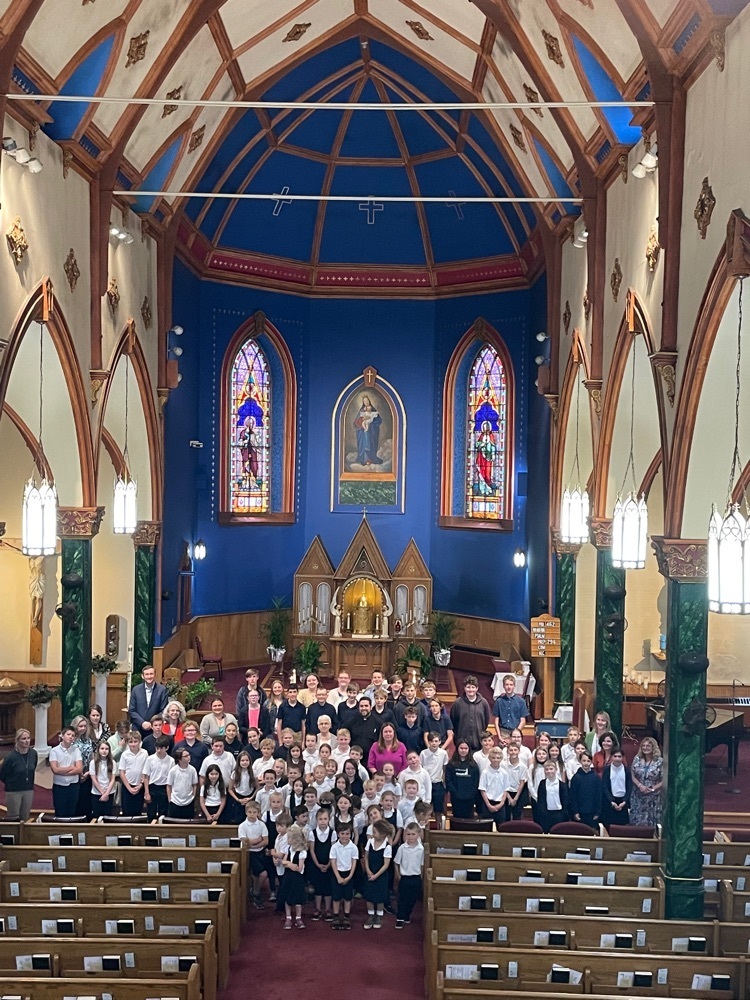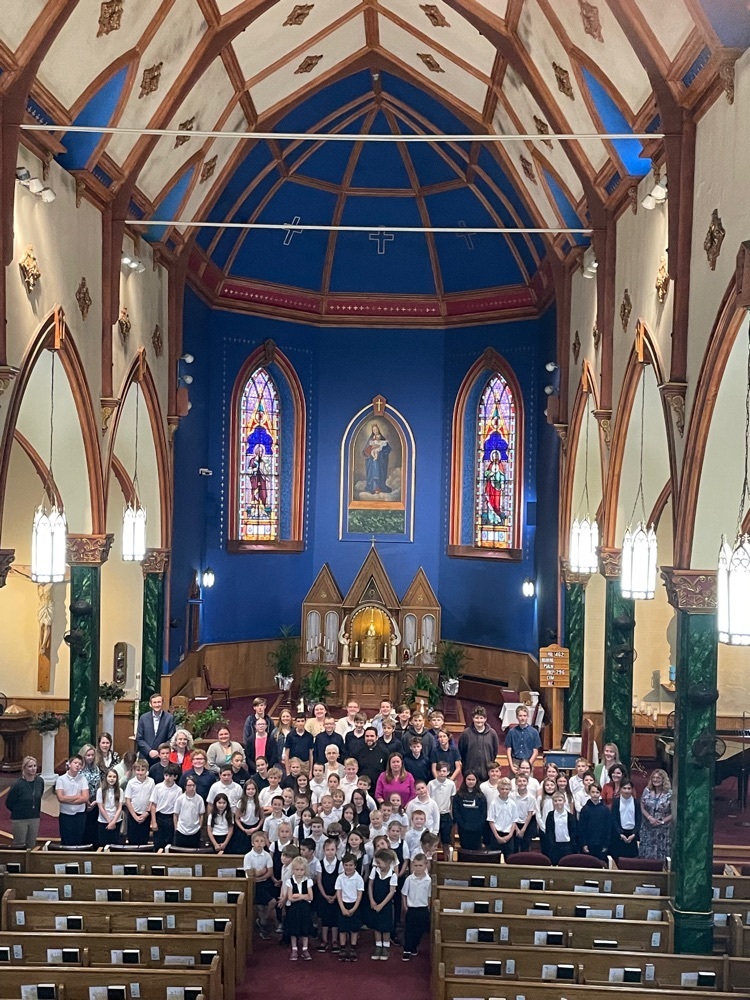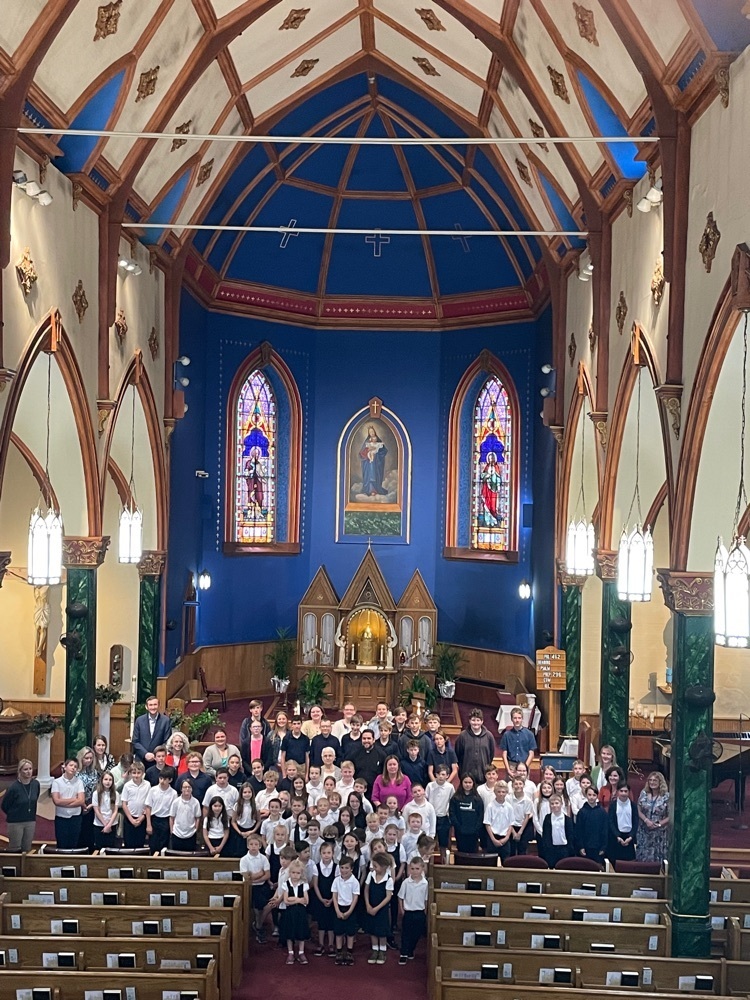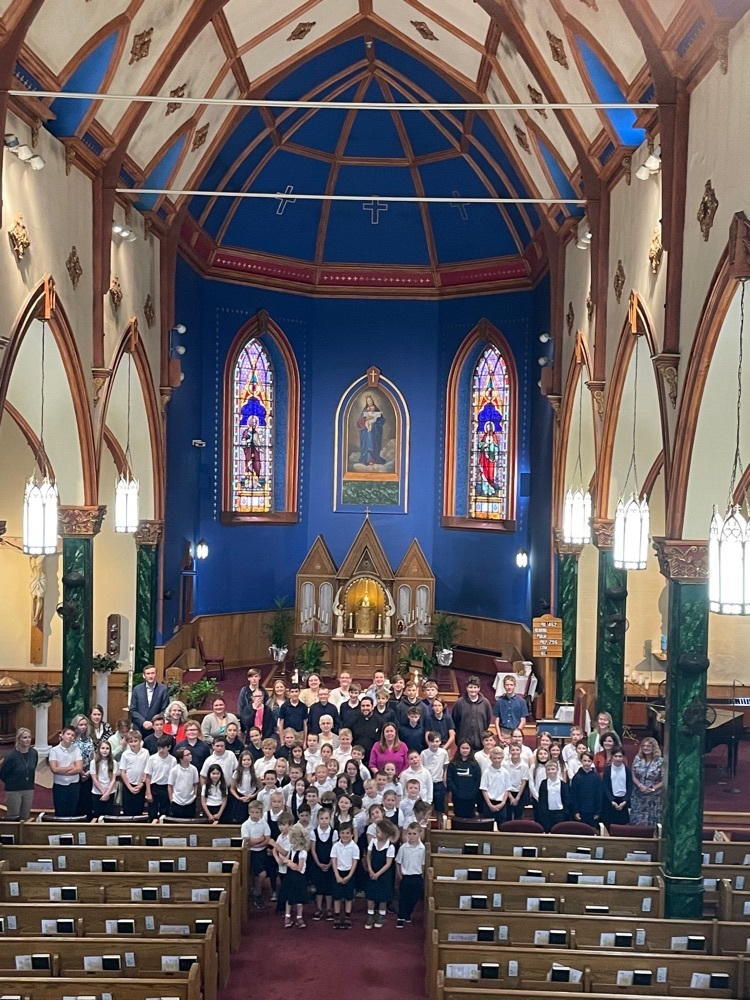 St. Mary's students and families literally had a field day yesterday. It was a lot of fun in the warm spring sun, thank you parents for attending and supporting the students! The theme was "Lands of Antiquity" i.e. countries that no longer are on the map. We had 10 teams, and the #1 team was "Sumer" (team 3) - Ava and Eleanor Maloney captains with Jacob Kiekhaefer, Micah Gardner, Harper Dewildt, Evalyn Sherman, Ruby Weber, and Brantley Mitchell. Congrats! Team 2 placed 2nd, and 4,5, 9 and 10 were tied for 3rd place.
Today our St.Mary's alumni graduates visited in cap and gown and paraded through the school to the applause of our students. We are proud of our graduates and what they have accomplished. Maggie Bauer is this year's valedictorian at Sault High and Emily Kiekhaefer is the Salutatorian. Congratulations to them and all out alumni!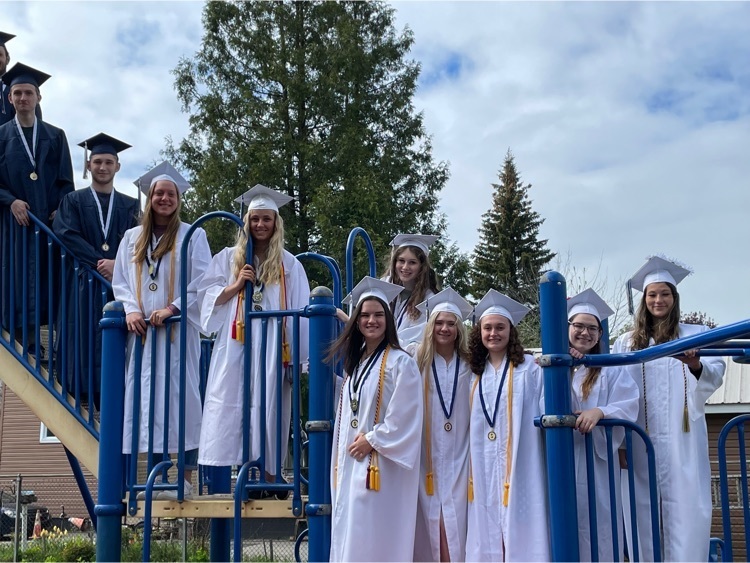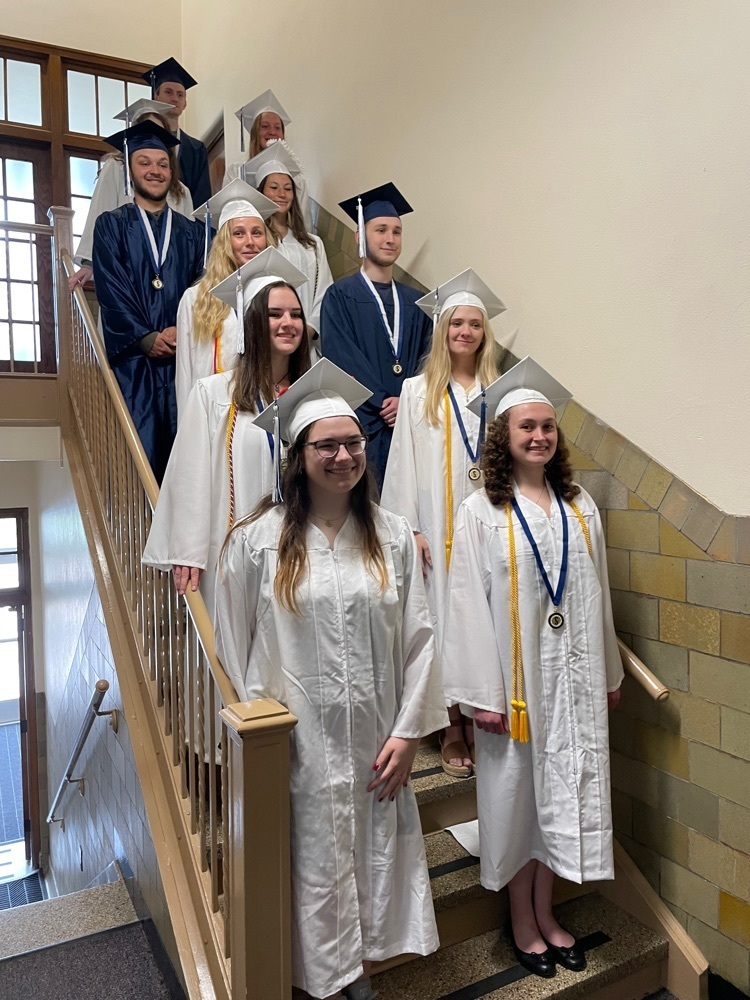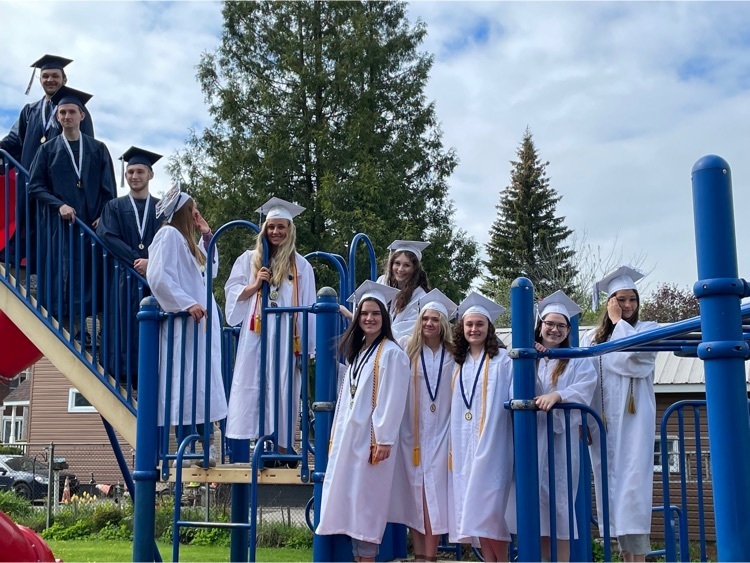 2nd, 4th & 6th Grade Coast Guard Field Trip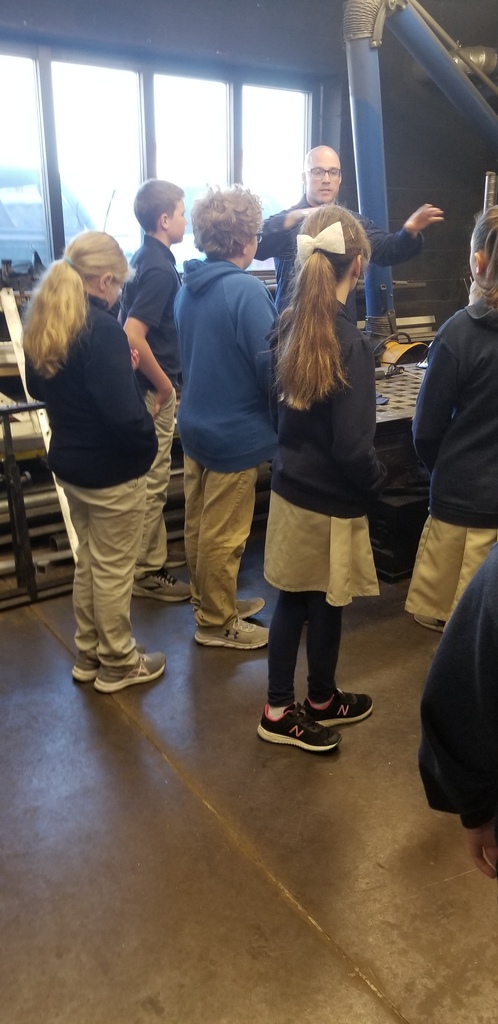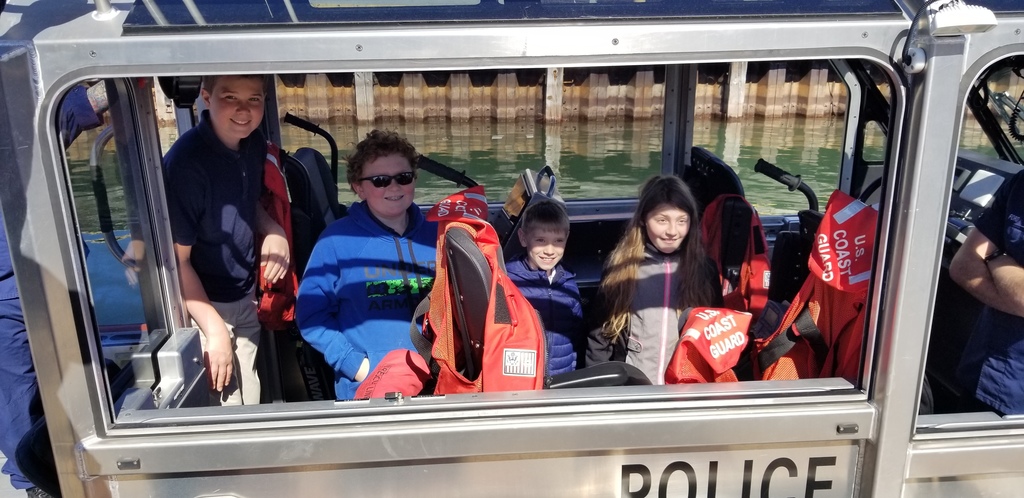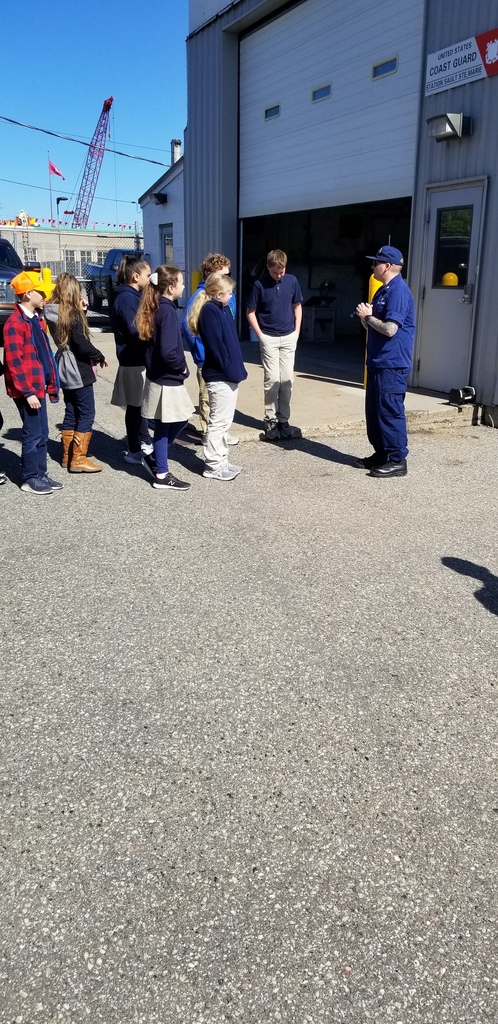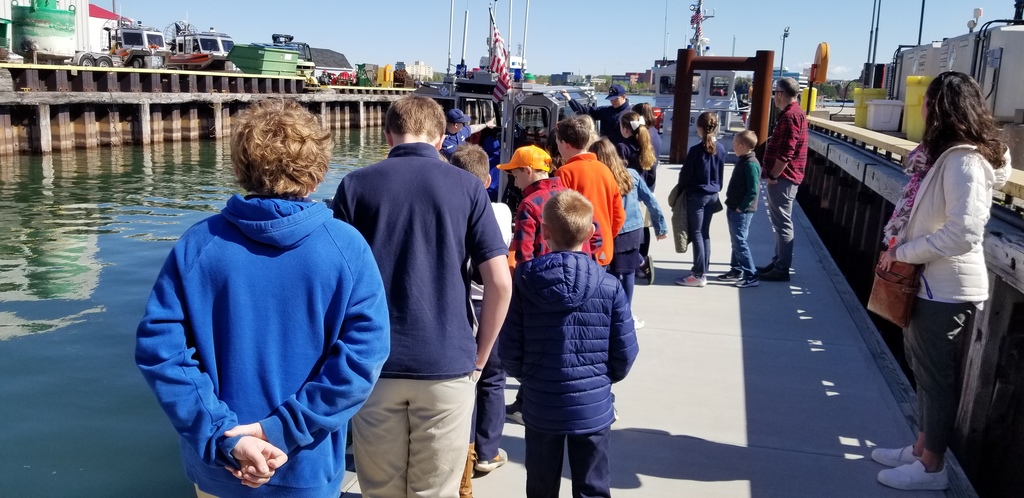 Our 8th Graders had a WONDERFUL time on Mackinac Island! Thank you to all the organizers, chaperones, supporters and donations that helped to make this happen!